Everyone knows the significance of a face mask to an impeccable makeup routine. Facial masks improve the skin's appearance by removing excess oil from the face and moisturizing it. So, if you have the requisite tools, like the face mask and the face mask brush, you can do the face masking at home without going to a salon. Queen Brush is a reputed facial mask brush supplier offering high-quality brushes to ensure a perfect cosmetic job.
Face Mask Brush – Why do you need one?
Why do you need a facial mask brush when you can comfortably apply the face mask using your fingers? It is a valid question, but using a facial mask brush has advantages. Applying the face mask using your fingers requires you to dip your fingers into the facial mask jar. It can contaminate the product and make it an unhygienic way of applying the facial mask. Besides, you end up wasting the product because the compound sticks to your fingers.
Using a facial mask brush makes the process easy and hygienic. The process quickens the exfoliation process of the dead skin cells. Thus, they start producing more collagen, and you get tighter skin. In addition, brushes help remove the oil and other debris clogging the skin pores. Therefore, it enables better skin penetration. Finally, these products reduce waste and, thus, prove a better alternative.
How does the facial mask brush look?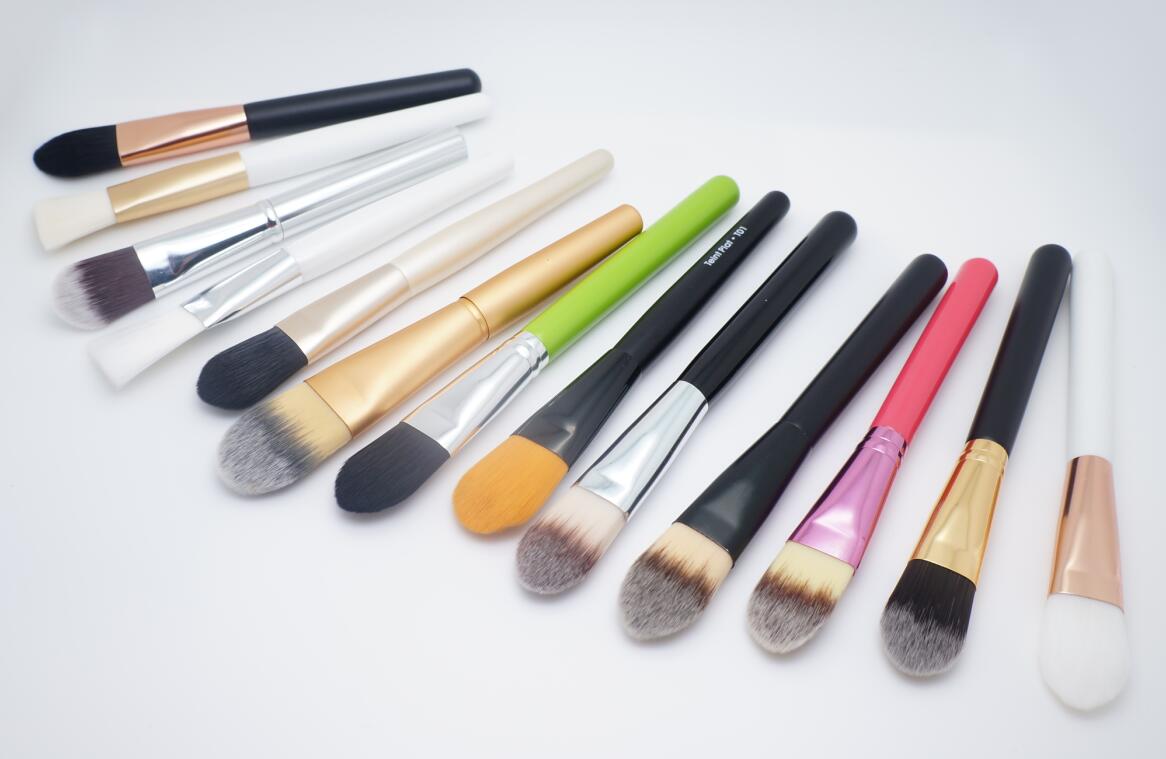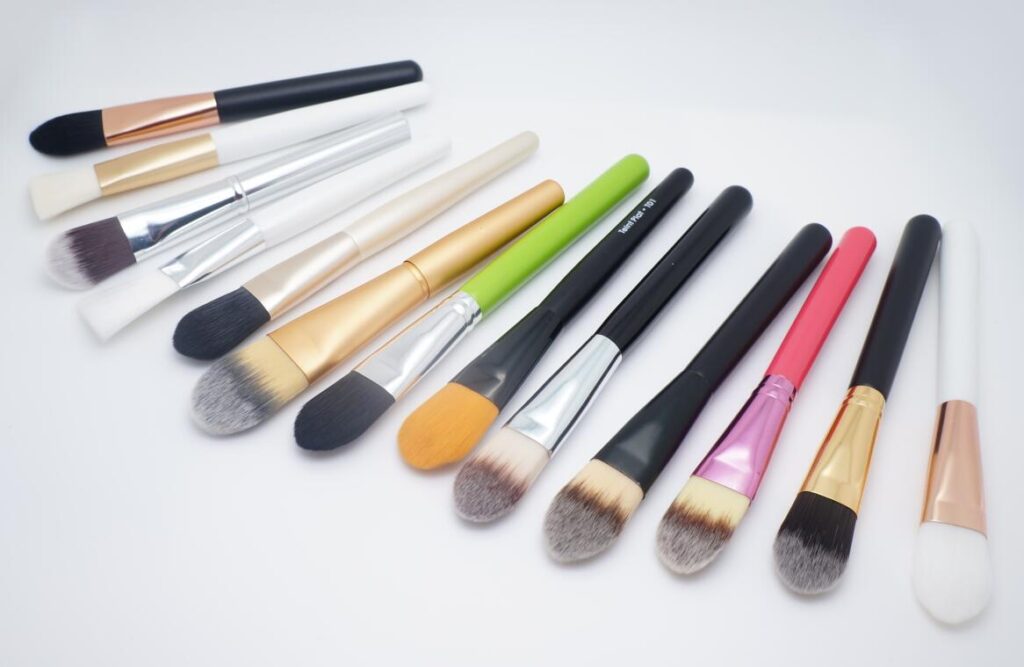 Generally, the traditional face mask brush has either round hair or a flat top hair shape. Usually, the brush has synthetic hair, a wooden handle or bamboo handle and an aluminum ferrule. The wooden handle makes it convenient to grip, whereas the metal ferrule provides the necessary stability. This brush with synthetic hair also doubles up as a foundation brush.
However, modern-day users prefer silicone mask brushes to traditional accessories. Queen Brush is the top face mask brush manufacturer that produces traditional which include the bamboo mask brush, wood mask face brush and and silicone face mask brushes in China.
The Qualities to Expect in Queen Brush Face Mask Brushes
Prospective buyers can browse the website of the most famous face mask brush China supplier to know more about these essential cosmetic accessories. Buyers should look for these qualities in these cosmetic tools to ensure a perfect facial mask job.
The silicone mask brushes are ideal for people with sensitive skin because the soft bristles glide through your face and apply the face mask evenly. The advantage of silicone brushes is that they enable a thin mask layer, making them perfect for peel-off, clay, and other skincare product variants.
The silicone mask brushes are convenient to hold and comfortable to clean.
Silicone does not soak up makeup products, thus, preventing unnecessary wastage.
Synthetic hair brushes are beneficial because they can comfortably hold sufficient mask solution for application to the entire face. In addition, the smooth and tiny bristles can access the hard-to-reach portions of the face, like the joints between the nose and the eyes.
The metal ferrule and wooden handles ensure a perfect grip.
These brushes are ideal for powder-based products, peels, oils, serums, and masks.
Flat brushes make it comfortable for the product application. These specially designed bristles work beautifully with charcoal and clay masks and products that can be challenging to hold. These facial mask brushes can also function as a foundation or kabuki brush.
Now that you are aware of the qualities to look for in facial applicator brushes let us discuss their pros and cons.
Pros of Queen Brush facial mask brushes
These brushes are best for sensitive skin.
These products are convenient to hold, use, clean, and maintain.
The synthetic hair bristles are compact and conveniently sized.
They mix well with powder-based masks.
These facial makeup accessories perfectly contour the face angles and ensure minimum wastage.
Cleaning the brush after the makeup procedure is straightforward. The mask solution does not form any residue or stain the bristles.
These products are manufactured without subjecting animals to any form of cruelty. Besides, they are free from phthalates and parabens.
Cons of Queen Brush facial mask brushes
The silicone product can have a strong odor that should subside over a period.
Usually, the bristles do not fall off. But, improper and prolonged usage can sometimes cause the hair to become loose.
Some people can find flat-edged products challenging to use. So, the softly rounded brushes should be ideal.
Which is the better option? Flat top hair Vs. Round hair shape
Face mask brushes are available in two categories, depending on the shape of the bristles. The flat-top hair brushes are ideal for charcoal and clay mask products because they hold these ingredients perfectly. On the other hand, round hair brushes are beautiful to use with creams, lotions, and organic face mask powders.
So, there is little to choose between these two options. Each product has its utility value. The best aspect is that Queen Brush offers both these types of mask applicator brushes.
Why should Queen Brush be the automatic choice?
Queen Brush is the ideal mask brush wholesale supplier because the company does not compromise on quality.
It manufactures natural wooden facial mask brushes and the silicone variant that have a reputation for lasting long. However, the silicone mask brush is the more popular product as it caters to an extensive clientele globally.
Besides, Queen Brush follows the most hygienic process of manufacturing makeup mask brush. So, these products suit people with sensitive skin.
The aluminum ferrule makes these products sturdier because plastic can crack over time.
Queen Brush offers the facility of having a private label mask brush. So, buyers can share their logo requirements with the company and get them affixed on the products.
The makeup accessories manufactured in the silicone facial mask brush factory do not contain any toxic chemicals.
Call To Action
We have discussed the features every buyer should look for in an ideal face mask brush. So, it should make your job of ordering your requirements from Queen Brush easy. In addition, we offer an extensive range of makeup accessories that conform to the most stringent quality control norms. So, as one of the best mask brush manufacturers, we welcome you to access the Queen Brush website and wholesale your face mask brush .