Whether you target economy customers or elite clients who like to splash out on high-end products, your cosmetic brushes must be top-quality to grow business. In fact, the brushes you supply can be the difference between your business' success and failure.
At QB, we are B2B cosmetic brush suppliers providing high-quality makeup brushes of all types and sizes to brands big and small. If you struggle to grow your sales, partnering with us can take your company to new heights.
Please read below why.
Soft and Smooth Bristles
The quality of bristles plays a vital role in the brush's ability to apply makeup on your face. Rough and scratchy bristles will put the users off, forcing them to buy from your competitors.
This is where we come in!
Our brushes are neither scratchy nor rough. They feature the softest bristles glued so well that even a brush drop won't cause them to shed, offering the users good value for money.
Top Class Ferrule
The ferrule is the metal ring that separates bristles from the brush's handle, and it's crucial for a flawless makeup application.
Many suppliers use poor-quality ferrules in brushes and sell them at high prices. Don't be fooled by such suppliers and partner with us instead. Our cosmetic brushes come with smooth, meticulously finished ferrules joined firmly with the handle for maximum ease of use.
Comfortable handle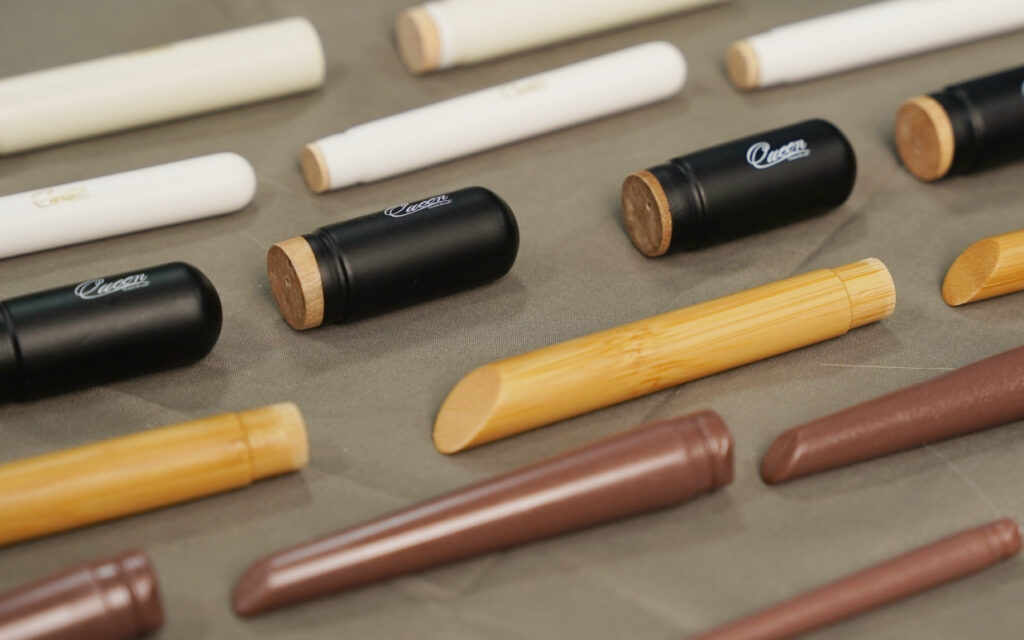 Gimmicky handles are a BIG NO in the fashion world. While they might look attractive on the surface, users won't get their wished performance. Besides, such grips are uncomfortable to hold most of the time. On the other hand, we provide cosmetic brushes with handles that are not only comfortable and easy to grab but also enhance the brush's performance, swaying the users instantly.
As top B2B suppliers of cosmetic brushes, we craft custom designs of all intensities. So, if you don't like what we have and want something exclusive to reflect your taste, please don't hesitate to inform us. We have the knowledge, expertise, and equipment to form tailored brushes that will make your company noticeable, memorable, and desirable.
Cruelty-free Materials
The cosmetic brushes in the past contained fibers from animals like goats, weasels, or squirrels. While these brushes were softer and offered outstanding performance, they were always surrounded by concerns about how ethically the fibers were sourced.
At Queen Brush, we use high-quality synthetic materials on-demand to deliver cruelty-free items with the same softness and results as natural fibers. Thus, if you are an animal-conscious business that sells cruelty-free items, look no further.
Let's grow your profits together!
We are wholesale dealers of cosmetic brushes with a 5,000 square meter unit and a crew of experienced workers. We maintain honesty, transparency in all our dealings and communicate clearly with clients to avoid conflicts. Moreover, all our items come with a one-year warranty at the best price.
Provide quality. Boost sales. Choose us.