What is a perfect makeup look? Does a woman with beautiful, chiseled features require any makeup to enhance her natural beauty? Maybe not, but ideal makeup can make any woman with natural imperfections look stunningly beautiful. And the best makeup tools are necessary to deliver the picture-perfect look. This article discusses a unique eyebrow brush trending on social media today. The most beautiful aspect of this brush is that it has yet to be discovered (by name). But this brush is making waves on the beauty and fashion circuit. It will not take much time before this brush will trend all over the internet.
Here is an image that should instantly arouse your passion and make you love it.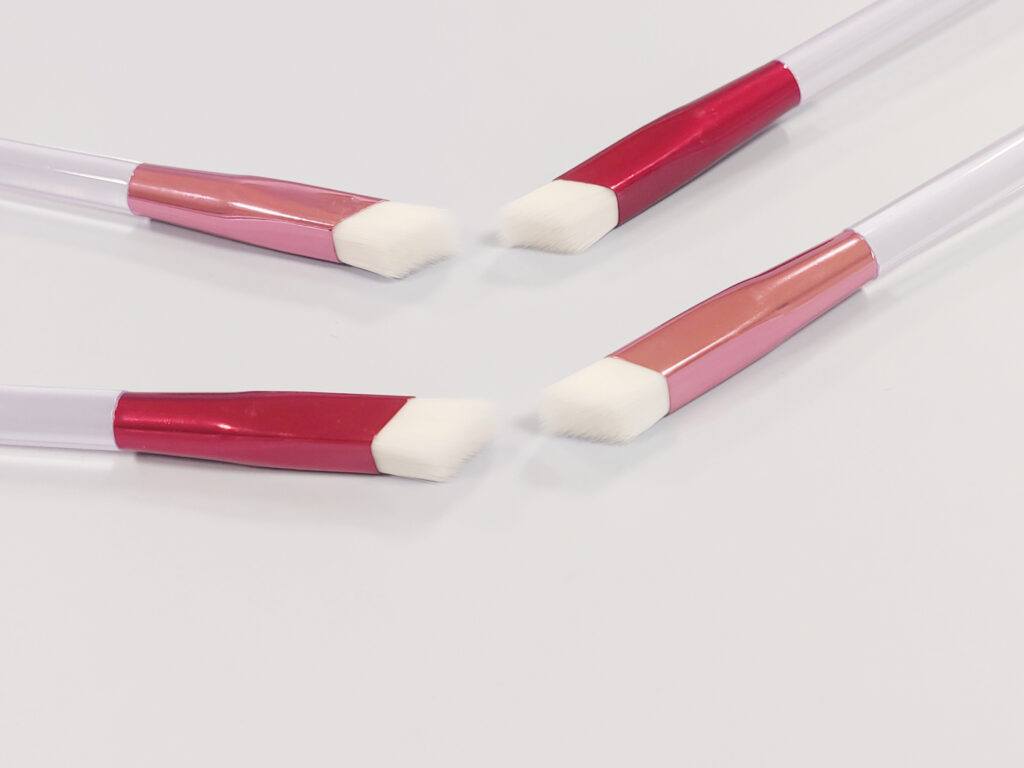 How does it look? It's a beauty. Here is another image from a different angle that should make you love the brush even more.
Would you love to know more about this brush? Then, keep reading as we unravel the mystery behind this beautiful accessory's introduction to the fashion world.
The Special Eyebrow Brush – Waiting for you.
This brush does not require any comparison with existing eyebrow brushes because of its uniqueness. People can ask – "What is so unique about an eyebrow makeup brush? All of them look the same." But this special eyebrow brush is different. Shall we see how it differs from the others?
The Special Eyebrow Brush – An unnamed beauty
Let us discuss this brush's structure to understand how to sketch beautiful eyebrows and enhance attractiveness.
This brush has synthetic hair because artificial fibers are the best for sketching precise lines over your eyes and defining their appearance. Queen Brush develops the synthetic bristles required for this product. We take utmost care when selecting the fibers and sterilize each strand to maintain the highest quality standards.
· Perfect Spacing
We ensure that each hair is of the same thickness and has firm edges that can draw distinct lines to help sketch the most beautiful eyebrows. The most skillful aspect of this brush's manufacture is spacing the bristles perfectly. If they come densely packed, they can smudge the product, and you could end up with thick eyebrows.
We see that the strands are spaced out perfectly to allow the eyebrow lines to look distinct. Thus, you get artificially drawn lines that look better than your natural eyebrows. But much depends on your painting skills and the products you use for sketching the lines.
· Maintain individuality
While the spacing between the bristles is crucial, the hair should not stick to each other. Therefore, we treat these fibers with special chemicals to ensure they do not form clumps but remain singular even after continuous usage. The best feature of these synthetic fibers is that they remain distinct even after cleaning and washing the brushes. As a result, you can run your fingers over the brush and feel each strand individually.
· Brush Variants
This unique eyebrow brush is available in two variants. The brush's structure remains the same, but the bristles change shapes. The angled brush has the fibers placed at a strategic angle to allow for drawing precise eyebrow lines. The straight variant is also equally trending today.
How to use this special brush for sketching your eyebrows?
Since this brush is ideally manufactured for sketching eyebrows, we recommend using them to draw precise eyebrow lines. So, this brush is not the ideal tool if you have thick eyebrows. However, it is perfect for people with thin or no eyebrows.
You need not use the eyebrow pencil if you have this brush. Instead, you can touch the brush's edges into the eyebrow shadow product and paint beautiful eyebrow lines over your eyes to resemble your natural eyebrows as much as possible. Finally, a cotton napkin can wipe off the excess product and shape your eyebrows perfectly. Yes, it requires practice to draw precise lines. But once you have mastered the technique, there is no looking back. You can have the most beautiful eye makeup and enhance your beauty quotient by several notches.
Users should note that this eyebrow brush is not a multipurpose brush you can use for other purposes. So you can use different tools for brushing your eyelashes or highlighting your eyeshadows.
The Benefits of Using this special eyebrow brush
It is a perfect accessory to help draw beautiful eyebrows if you do not have any or have thin and imperfect brows.
This brush is one of the lightest makeup tools in your kit.
It is an innovative concept trending on social media and poised to rule the fashion world very soon.
How to order this beautiful eyebrow brush?
Interested buyers can place orders with us and specify their requirements. We offer customization facilities where you can provide inputs about your requirements like size, color, and brand logo. Usually, the manufacturing time is around 30 to 35 days. But since we have sufficient stock of synthetic hair and other raw materials, we only need up to 15 to 25 days to cater to your requirements. We have some samples ready with us. If you feel like having a look, you are welcome to contact us immediately.
You can find a tutorial on eyebrow making using this brush via this link: https://queenbrush.com/product/new-eyebrow-brush/