Just as an exemplary makeup procedure is necessary to enhance your beauty, you need high-quality makeup brushes to ensure the perfect cosmetic makeover. While we manufacture an exciting range of brushes, nothing can beat the Kabuki brush in delivering exquisite makeup. Let us see what a kabuki brush is and how to use it for a flawless cosmetic procedure. This article also discusses an exciting innovation that can make your Kabuki brush a more potent accessory.
The Kabuki Brush – The Traditional Design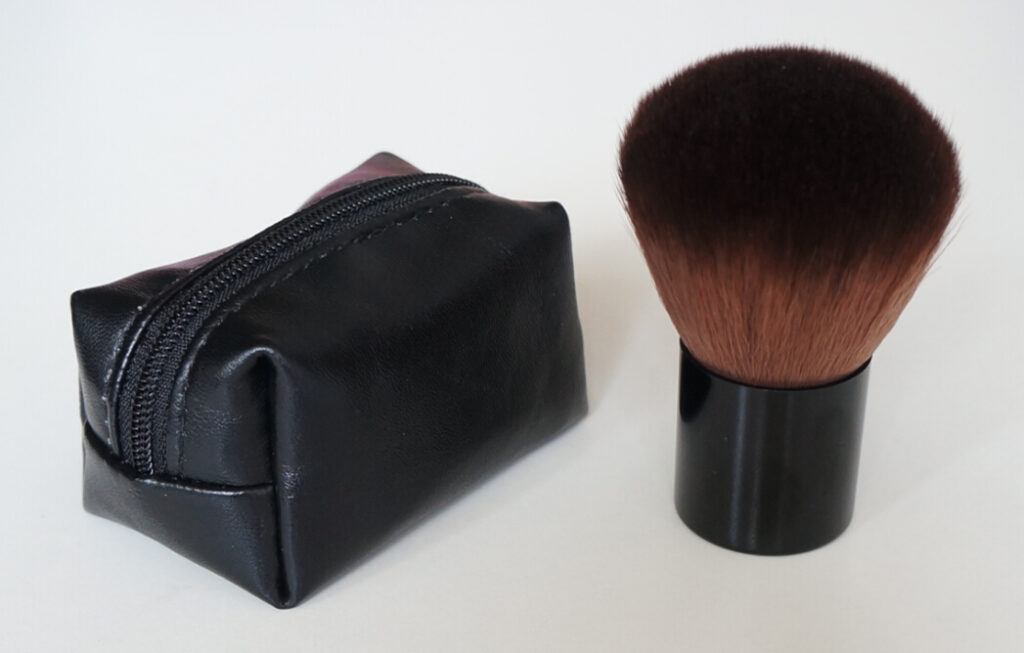 The best cosmetic procedure should deliver the most natural look, and the kabuki brush ensures it to the maximum. This handy brush, also known as mushroom brush, derives its name from a traditional Japanese theater form, Kabuki, where the actors don heavy makeup to emphasize their characters. These actors use a mushroom-shaped brush to apply powder uniformly on their faces.
The Kabuki brush is a short makeup accessory with dense and fluffy bristles. Usually, this tool has a rounded head, but it can be flat sometimes. Traditionally, these makeup implements had animal hair. But people prefer synthetic hair to animal hair today.
As the name suggests, you use this brush to apply powder products on extensive areas of your face, like the cheeks and forehead. For example, you can apply foundation, blush, and powder and spread them uniformly to deliver a seamless cosmetic makeover.
The Kabuki Brush – The Innovation
Everyone knows the Kabuki brush has a short handle, making it convenient to apply powder and spread it evenly across the face. Since you use this brush on extensive facial areas, they are fluffy and densely packed. This characteristic makes this tool ideal for foundation application and not for eye makeup.
Some users are uncomfortable using the small handle because all other makeup brushes have long handles. Therefore, we have introduced a kabuki brush with a long handle. This unique tool has all the qualities of the traditional kabuki brush except for short wooden or metal handles. Instead, it features a long handle to make it convenient for users to grip. This innovative product does not have a metal handle because we provide wooden or bamboo handles.
Like the traditional Kabuki brush, the long-handle variant has either goat hair or synthetic fibers. Previously, users preferred goat hair. However, people are more conscious today about animal cruelty and environmental conservation. Therefore, they wish to go for synthetic bristles.
The Long Handle Kabuki Brush Structure
As explained earlier, the long handle Kabuki brush is similar to the traditional Kabuki tool but with a more extended handle instead of short, stubby wooden or metal handles. People prefer synthetic fibers, so we usually provide nylon hair on these brushes. Usually, the hair shape is round or flat, based on user preferences. However, the fluffiness is the same as available on traditional Kabuki brushes.
The advantages of using a long handle kabuki brush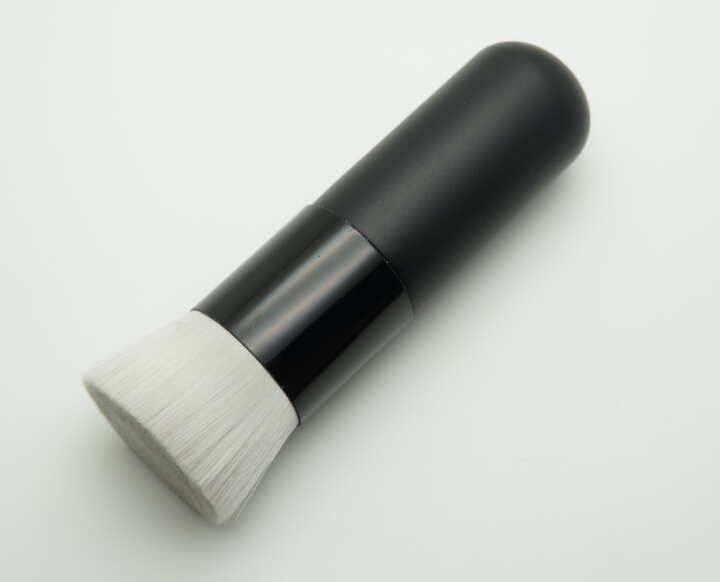 While the traditional kabuki brush is handy, handling the long handle variety is straightforward. It has its benefits, such as,
Generally, users are familiar with handling makeup brushes with extended handles. It gives them a firm grip and allows them to apply makeup products comfortably. The long-handle kabuki brush offers a similar feature because it is more convenient to hold the brush with two fingers rather than using all five.
The long handle enables users to apply foundation or powder blush comfortably without fearing smudging the makeup layer with their hands. However, the shorter handles can sometimes be inconvenient, primarily if people are not used to them.
The extended handle allows for a greater coverage radius than the traditional Kabuki brush with its short grips.
This innovative makeup implement has tightly-packed bristles that do not shred with continuous usage. Since synthetic hairs are soft, this tool is ideal for use on sensitive skin.
Like traditional Kabuki brushes, this makeup accessory is convenient to clean and does not need much maintenance.
Which is the better option – Traditional or Long-handle Kabuki Brush?
Choosing between the traditional and the long-handle Kabuki can be challenging because these brushes have pros and cons.
While the long-handle variety is convenient to handle using two fingers, the traditional Kabuki is renowned for its ease of use. Users can grip the brush close to the bristles and ensure the powder or foundation is spread uniformly.
Cleaning the shorter Kabuki brush is not an issue at all.
The traditional Kabuki has an advantage over the long-handle variant because it can come in a retractable form. So, it prevents the bristles from exposure to air, moisture, and bacterial contamination. Unfortunately, the long-handle Kabuki is not available in a retractable version.
While the short-handle version is perfect for a quick makeup job, the longer-handle model helps avoid heavy makeup. So, people who prefer a natural cosmetic job can choose the more extended handle tool instead of the regular Kabuki.
Another advantage of the long-handle version is that it is perfect when applying makeup to others. The short-handle tool is excellent for self-makeup.
However, applying pressure to the skin is difficult using the long-handle variant. The shorter handle is ideal because your hands are close to the bristles.
Beginners prefer traditional kabuki brushes, whereas the long-handle version is ideal for experienced users.
Does it make any difference for manufacturers?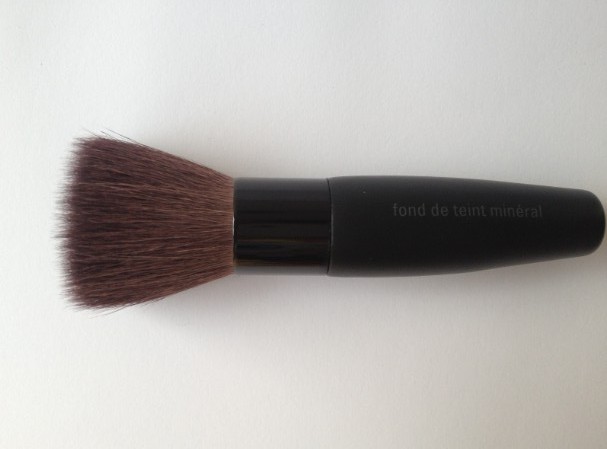 From the manufacturer's viewpoint, there is no difference between traditional and long-handle Kabuki. However, we would love all our buyers to specify their requirements clearly. Ordering kabuki brushes in bulk is beneficial because it saves cost and time. Besides, we offer personalization facilities where you can include your brand symbol or logo on each brush. You can also choose animal hair or synthetic hair, depending on your requirements. We can arrange for either raw materials. However, the trend today is synthetic hair.
Wrap it up
Queen Brush is a reputed makeup brush manufacturer specializing in producing various makeup accessories that include manufacturing long-handle kabuki brushes in bulk. So, we are available at your service if you require these tools in bulk quantities. We ensure the highest quality standards at the most reasonable pricing.