Makeup is entirely a personal choice. So if you wish to use expensive makeup products and accessories, it is up to you. But, at the same time, inexpensive makeup kits are also excellent because they offer similar results. Besides, using cheap products does not burn a hole in your pockets. Secondly, affordable products can be good. We shall look at makeup options and see whether cheap makeup brushes are safe and ideal.
Is it acceptable to use cheap makeup brushes?
Much depends on your budget. Today manufacturers produce high-quality products with advanced technologies. As better technology reduces manufacturing costs considerably, they sell these products at low prices and pass the benefit to their end users. Therefore, cheap makeup products are also excellent to use. But if you wish to splurge on your cosmetic procedures and invest in better products, you are welcome. It is entirely up to you.
An extensive range of options is available.
Cheap makeup brushes are OK. Here are some reasons that justify purchasing cheap brushes.
· No compromise on quality
Makeup brush manufacturers are very particular when it comes to quality. They ensure that all their products, irrespective of the manufacturing cost, pass through the same quality checks. Customer satisfaction is their primary concern. So, users need not worry about the quality even if they are inexpensive because manufacturers do not compromise on this aspect.
· Intense competition
Secondly, the competition levels in brush manufacturing in intense, forcing manufacturers to provide the maximum benefits to their customers. The market is such that makeup brush manufacturers do not like to lose business and customers because of the cost factor. They can make up for their profits in other ways. So users benefit the most from this intense competition because they get access to the best products at lower prices.
· Cheaper raw materials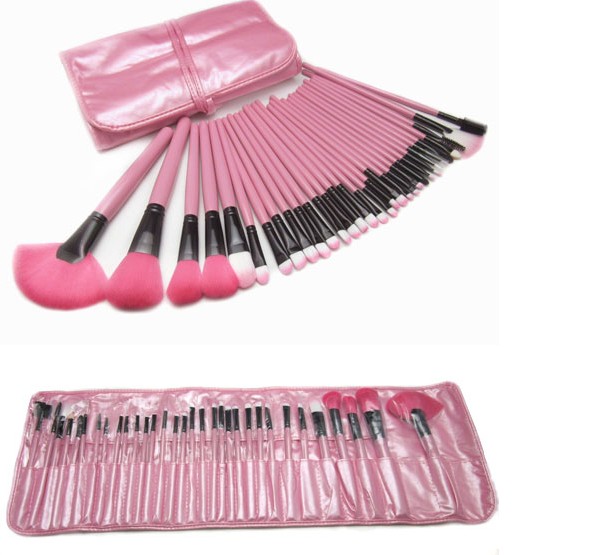 Wholesalers usually order their requirements in bulk. That allows manufacturers to purchase raw materials in advance at cheaper rates. As a result, it results in lower production costs. Thus, good quality makeup brushes and products are available at more reasonable rates. Therefore, cheap products are also good to use.
· Varieties of makeup brushes
In the olden days, makeup brushes used animal hair for their bristles. Unfortunately, animal fur is expensive and requires extensive treatment to make it fit on brushes. This factor increases manufacturing costs. In contrast, synthetic bristles like nylon are readily available and have simpler processing techniques, making them cheaper and better options. So, makeup brush manufacturers use this cost-effective way to enhance their sales and earn profits without compromising on cost.
· Exciting possibilities are available today.
Synthetic makeup brushes have several viable alternatives in the form of silicone brushes and sponges. These materials are cheaper than synthetics. Besides, they provide excellent possibilities to make your makeup procedures more comfortable than before. In addition, these silicone brushes and sponges have plastic handles that are cheaper than traditional wood handles and metal ferrules observed on synthetic bristles. So users get quality makeup products on lower budgets.
· Ease of manufacturing
Plastic handles and ferrules are easier to manufacture than their wooden and metallic counterparts. Besides, these materials allow manufacturers to offer their customers multiple designs and color choices. Furthermore, plastic raw material wastage is usually recycled in many ways. It is not possible with wooden handles. Therefore, using plastic for preparing brush handles makes it easier for the manufacturer and cheaper for the user.
· Ideal for gifting
Corporate entities purchase makeup brushes and products in large quantities for gifting and promotional purposes. Using makeup products for promotional activities does not require high quality. So they can compromise on the quality aspect conveniently. However, manufacturers never compromise on these aspects. They ensure maintaining strict quality standards on all their products. Since they do not wish to lose such clients, they can substantially reduce costs and minimize their profits. Therefore, the end user benefits by getting good products at cheaper rates.
How do manufacturers benefit by selling their products cheaply?
Manufacturers may not make the maximum profits by selling their products cheaply, but they certainly do not suffer losses.
Usually, manufacturers offer price concessions on bulk purchases. So if a wholesaler orders 100K pieces, they get substantial discounts that can considerably reduce the individual items' price.
Manufacturers, in turn, order their raw material requirements in bulk quantities. As a result, they get discounts from their suppliers. So it is a win-win situation for manufacturers and wholesales to order their requirements in large quantities.
Though manufacturers do not compromise on the quality aspect, the cheaper products do not last as long as the more expensive brushes. Therefore, the demand for brushes remains consistent.
The benefits of purchasing cheap makeup brushes
Purchasing cheap makeup brushes has its advantages.
The best aspect of cheap makeup accessories is the money you save on a budget. With manufacturers providing good quality products, you get total value for the money you spend.
The number of brands available on the market makes it highly competitive for manufacturers to survive the competition. But users benefit from the same as they get quality products at lower prices.
Another advantage of purchasing cheaper products is moving with the fashion trends. Discarding old brushes should not burden you because you do not lose much in the bargain.
Though cheaper brushes have a shorter lifespan than their expensive counterparts, you can extend their longevity with proper maintenance and regular cleaning.
Cheaper brushes usually have plastic handles, silicone nubs, and sponge finishes. In addition, they are comparatively lighter than traditional brushes. So, more inexpensive brushes are excellent for travel purposes. Besides, you do not lose much even if you misplace your makeup kit or it gets stolen in transit.
Conclusion
Having flawless makeup is every woman's dream. But is it necessary to rob the bank to purchase your makeup accessories and products? No, it is not because you get quality makeup products at attractive prices within your budget. So is buying cheap makeup brushes OK? Yes, there should not be any issue at all. But, much depends on your preferences because makeup is entirely a personal choice.
QueenBrush can offer you various cheap makeup brushes as gifts or promotions, feel free to contact us right now!